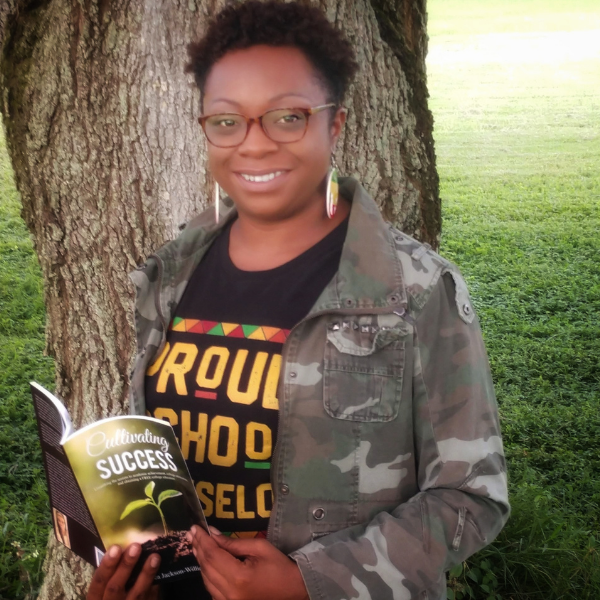 Andrea Williams is Legacy Cultivator and modern-day Change Agent. As an advocate and catalyst for change, she utilizes her expertise as a counselor, researcher, and educational specialist to empower students of all ages to gain power, control, and access over their aspirations. She helps students to cash in on their personal narratives and cultivate a legacy void of bareness. She utilizes her vast experiences in all levels of education as well as her counseling expertise in the areas of academic, career, social, and personal development to help all her students create a life of freedom.
 As the founder of CultivatEd Academy, Mrs. Williams has created an educational institution that provides education to students of all ages that help to bridge the educational and economic gap between people of color and their White counterparts. In her program, Coin College, students, and parents gain access to preparing for the financial burden that college often puts on low-income and families of color in hopes of cultivating a generation void of financial loan debt. She also operates an Achievement Institute where she provides support to students looking to improve their academic success and chart a personalized path to reaching their post-secondary goals. she helps parents and students form specialized curriculum based on the individual needs of the student. She strives to make education even more accessible to students and to make higher education a reality for those who desire to pursue a college degree.
She is the author of, "Cultivating Success: Unearthing the secrets to academic achievement, college admissions, and obtaining a FREE college education" where she explains the process she took to help several students gain over $100,000 in student aid for college.
In addition to her role as founder of CulitvatEd Academy, Andrea has been a Professional School Counselor for the past 11 years. She is also a doctoral student at the University of South Florida seeking a PhD in Interdisciplinary Studies in Education with a focus in Educational Psychology and Sociology of Education. Her research interests focus on the resilience and brilliance of Black students, particularly African-American males. Knowing that the number one predictor to student success is a positive role model, Mrs. Williams also works with non-profit organizations that provide resources to low-income and disadvantaged families. Her program, Grant University works to help organizations position themselves for funding.
Mrs. Andrea Williams continues her work with students as an Admissions Representative with Keystone Business Institute, a college for entrepreneurs by entrepreneurs. She holds an Educational Specialist degree in Educational Leadership, Policy and Supervision from National Louis University, as well as Masters degree in Counselor Education and Bachelor of Arts in Criminology from the University of South Florida in Tampa, FL. She is a wife, and mother to three beautiful daughters.