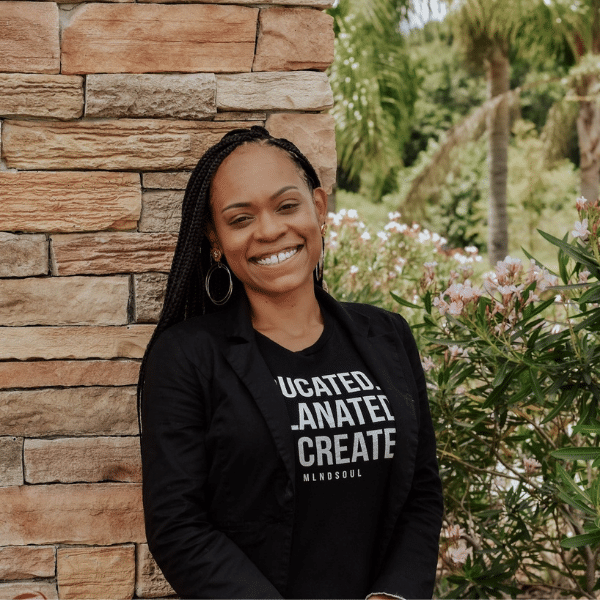 Chardae Duffy, born and raised in Miami, FL, but a Tampa resident for over ten years, is a Library Media Specialist in Hillsborough County Schools. She is a two-time USF alumni with a Masters's Degree in K-6 Elementary Education, with a focus on teacher leadership and Multicultural literature. She currently holds the title of 2021 Ida S. Baker Diversity Educator of the Year.
In 2019, she founded Culturally ByUS, LLC, a brand designed to intentionally explore the distinct values, beliefs, and other characteristics of the BLACK culture. Through Culturally ByUS, the non-profit community project Boys, Books, & Barbers was born. Chardae places culturally relevant literature geared towards black and brown boys into barbershops across the Tampa Bay area. Designed to inspire young boys to read in barbershops across the city, they have placed culturally stimulating literature in over 15 barbershops so far! They partnered with Safe & Sound Hillsborough, to equip six of those shops with a custom bookshelf, 16 books, a tablet, and pre-made quizzes. The Boys, Books, and Barbers literacy program allows community members, like barbers, to become literacy partners and encourage their young clientele to read. Read about who they are, where they come from, and all they have the potential to be! They even have incentives like free haircuts and gift cards to encourage readers. "We simply want to promote literacy in our community in a safe place, where we know boys enjoy going."
Culturally ByUS LLC has more projects to come, all rooted in the education of OUR culture and history. Visit our website to see how you can help and learn more!