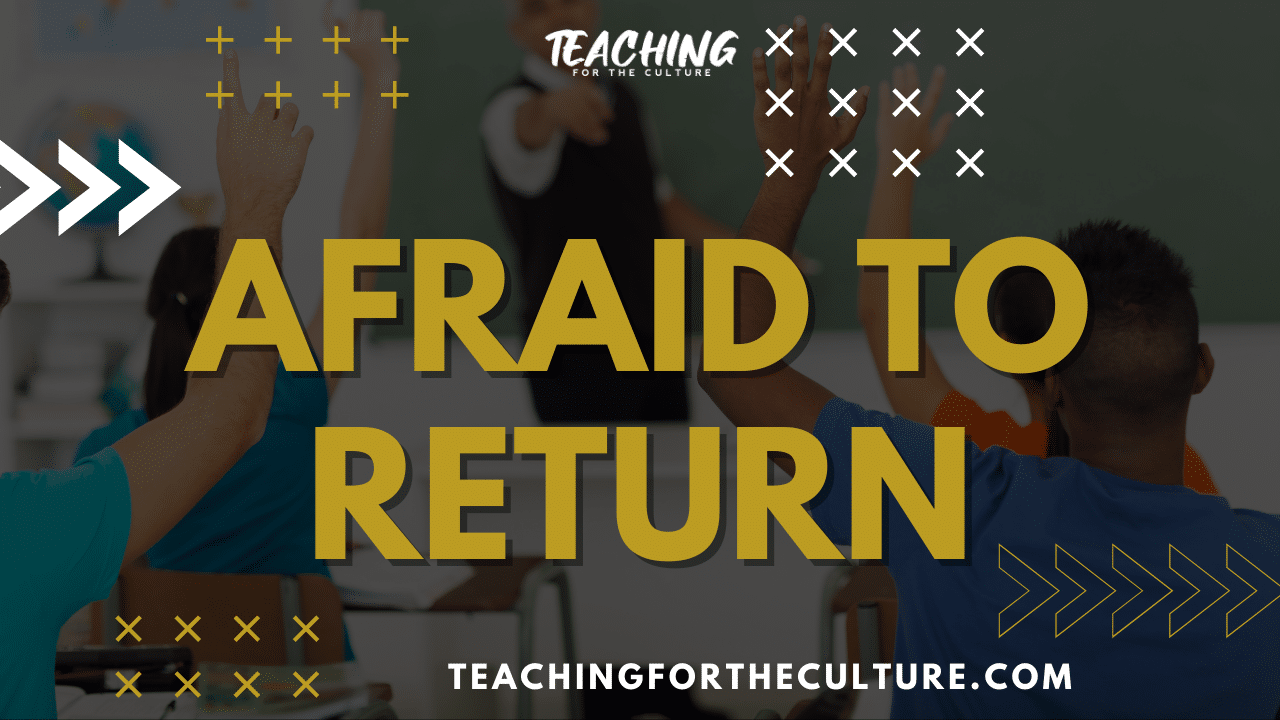 TAMPA BAY EDUCATORS SPEAK OUT ABOUT THE REOPENING OF SCHOOLS
Tampa Bay educators agreed to join Teaching for the Culture for an episode titled, "Afraid to Return." With the surge of COVID-19 cases, educators are afraid to risk their lives in the classroom.
Many educators expressed stress and trauma during the First Semester. Simultaneous teaching created additional obstacles and a disaster online by having unattended Zoom calls. In addition, the safety protocols were not followed with fidelity and this has compromised additional educators, support staff, and children.
We can not forget the obstacles pre-existing COVID-19's appearance. We still lack the true framework to educate our children because we have failed to dismantle, reform, and innovate the American Public Education System.
Join the discussion live on Facebook & YouTube on Sunday, January 3, 2020, at 4:00 PM EST.
If you would like to join the moment, check us out online:
🔥 TFTC Website: https://teachingfortheculture.com/
🔥 TFTC Merch: https://teachingfortheculture.com/shop
🔥 Contribute to TFTC: https://teachingfortheculture.com/contribute
🔥 TFTC Facebook Group: https://teachingfortheculture.com/FBGroup
🔥 TFTC Instagram: https://teachingfortheculture.com/IG
🔥 TFTC Twitter: https://teachingfortheculture.com/Twitter
🔥 TFTC Twitch: https://teachingfortheculture.com/Twitch
🔥 TFTC YouTube: https://teachingfortheculture.com/Subscribe